Home Burglar Alarm Installations
When it comes to the safety and security of your loved ones and belongings nothing should be left to chance.
Wireless Burglar Alarm Installations from only £399
Get peace of mind with a home alarm system installed by TAP Security Systems. We're an
accredited installer offering you uncompromised quality in our alarm systems and alarm installations.
Professional wireless burglar alarm installations in Yorkshire
At TAP Security Systems we supply and install an extensive range of wireless home alarm products from leading manufacturers such as Texecom, Honeywell & Pyronix from our base in Thorp Arch, Wetherby.
Why Choose TAP Security for your new home burglar alarm installation:
Free site survey plus we aim to install within a week of the quote being approved
Trusted installer of Texecom, Honeywell, Pyronix and Veritas wireless alarms
CHAS accredited for full health and safety compliance
Constructionline approved member
24/7 monitoring of your home via our innovative wireless alarm systems
12 months warranty as standard on all our burglar alarm systems
Maintenance contracts available
Mobile app compatibility for our home alarm systems
Utilising the very latest wireless alarm technology
National Security Inspectorate members and all of our wireless alarm systems meet insurance grading requirements and strictly comply with PD6662:2017 & BS8243 for Police response monitored systems.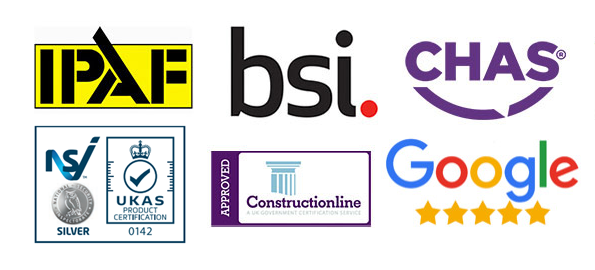 Ongoing maintenance and support packages for your burglar alarm installation are available to purchase after your first year, as we give you 12 months free as standard.
So Which Burglar Alarm System is Best for You?
The range of burglar alarms we have available provides you with several options for your home alarm installation. With our knowledge and expertise, we believe we are best placed to provide advice and support when choosing a home burglar alarm system. Our surveyor will discuss your home security requirements and access your property layout before recommending one or a combination of the following types of wireless alarm system installations.
AJAX
Kit Includes:
1 x AJAX Hub
2 x Wireless Space Controllers
2 x Wireless Pet Immune Passive Infra-Red Detectors
1 x Wireless Door Contact
1 x Wireless Internal Sounder
2 x Decoy External Sounders
1 x NSI Certificate of Compliance (Insurance Approval)
Set up connection and ongoing use of the AJAX Mobile App with 24-hour remote support.
Enforcer V10
Kit Includes:
1 x Enforcer V10 Control Panel
2 x Wireless Remote Setting Fobs with Panic Buttons
2 x Wireless Pet Immune PASSIVE Infra-Red Detectors
1 x Wireless Door Contact
1 x Wireless Live External Sounder
1 x External Decoy Sounder
1 x NSI Certificate of Compliance (Insurance Approval)
Set up connection and ongoing use of the Pyronix Cloud Pro Control + App
Premier Elite
Kit Includes:
1 x Premier Elite 64 Control Panel
1 x Wireless LCD Proximity Keypad
3 x Wireless Compact Pet Immune Sensors
1 x Wireless Micro Contact
1 x Control Panel Battery
1 x Wireless Live External Sounder
1 x Decoy Sounder
1 x Connect App Module
5 x Proximity Setting Fobs
1 x NSI Certificate of Compliance (Insurance Approval)
Set up connection and ongoing use of the Texecom Connect Mobile App.
Flexible notification options for your home alarm system
Speech Dialler
Connected to the main control panel this type of notification can call multiple numbers of your choice and play a pre-recorded voice message. Requires an active phone connection via landline or mobile network to transfer message. Ideal for any low risk property with no ongoing monitoring fees.
Mobile App & Smart Comms
Onboard or adjacent the main alarm system control panel this type of notification provides real time information of your security system along with full control both at home and away direct via a mobile application. It is also possible to view IP cameras and turn on lights within the same Mobile application further enhancing your security and features. This type of notification requires an internet connection via Wi-Fi or Lan to transfer push notification data. Ideal for any property with no ongoing monitoring fees.
Audible Only
Will sound at the protected premises only during activation of the alarm.
Relies on neighbours or people in audible range to report the activation to keyholders, Police or the Alarm Company to trigger a response.
Monitored, Keyholder or Police Response
Graded signalling devices offer the most secure method of notification currently available with communication achieved over landline, GSM network or both. The signals generated by the property alarm system are sent direct to a 24hour manned NSI approved Central station where they are filtered and passed on to nominated keyholders, Guarding Companies or the Police for response. Constant integrity checks are carried out on this type of notification to ensure connection is maintained throughout and to quickly alert nominated response persons of any line faults or loss of connection. Ideal for any property both low risk or high and by far the most secure method of communication. Ongoing annual monitoring fees are varied with the higher the grade (Risk) the higher the annual fees.
Testimonials

See what our customers say
"We had a new panel and keypads installed enabling mobile arming/disarming of the system. Very knowledgeable, great price and excellent customer service. I'd have no hesitation in recommending."
Jamie Ham
"We were very impressed with the exceptionally good service level provided by Paul and his team at TAP; they were quick to respond and do a site visit for a quote, answer queries and then install the system. We would certainly have no hesitation in recommending them. It has been a pleasure to do business with a company who genuinely know their products and care about their customer's requirements."
Deborah Turner
"Highly recommend this company - quick, reliable and very fairly priced and took the time to explain everything in detail. Thank you!"
Stephanie Thirkill
"I had 3 quotes for an Intruder Alarm System to be installed at home and found TAP Security Systems to be the best priced. The sales man was very helpful and explained the types of systems available for my needs. They arrived on time and the installation was completed in the same day. They were very tidy and showed me how to operate the system. Its so easy to use and even when I go to bed I can use it. Fantastic service all round, recommended to a friend already "
Rebecca Parnaby, Leeds
"After we received a number of quotes from local companies with huge variations in price we found it difficult to decide which one to choose from and were still quiet confused about the options. We decided to call TAP Security to get a further quotation and a bit more advice although initially we thought that they looked like they would be really expensive. They turned up the same day to complete the quotation with a demonstration unit and options literature "
Gareth Dempsey, Wetherby
Call us now on: 01937 849798 to find out more!
Speak to one of our friendly team to discuss the right home security system for you.
To ensure you get the right product at the right price we offer a free site survey of your home which covers system design, installation requirements, ongoing maintenance and costs. After our initial visit you will be provided with a system design quotation covering all aspects of the proposed alarm system along with product literature and documentation. Once you are happy with the proposed home security system we will aim to complete the installation within 5 days of acceptance.