CCTV
Keeping a watchful eye on your home & business 24/7
Our trusted CCTV systems are affordable, installed to the highest standards and whether it's for your home or business in Leeds they allow you to rest easy in the knowledge that a watchful eye is being kept on your premises 24/7.
We can provide and install a variety of CCTV systems in Leeds to meet all budgetary and functionality requirements, including POC, HD and IP and our experienced team are on hand to help you decide which system is most suited to your requirements. For example, if you are likely to be reliant on CCTV footage for a situation where clarity of image was paramount, for accurate identification for instance, then the very high quality provided by a HD CCTV or IP CCTV system would be most suitable.
Why Choose TAP Security for your CCTV system and installation in Leeds:
Range of CCTV systems available including HD & IP CCTV
NSI graded insurance
CHAS accredited
Constructionline approved member
24/7 monitoring of your home
Alarm receiving centre monitored systems with police response
Trusted and reliable CCTV installation team
Remote access to CCTV through smart devices
Utilising the very latest CCTV security technology
We appreciate the importance of a considerate CCTV installation and we know how important aesthetics can be, which is why all of our systems are discreetly installed by highly trained security engineers who will help you find a perfect position for your CCTV camera. We'll account for striking the right balance between visual deterrent, maintaining visual appeal and optimum coverage of your premises and grounds in Leeds.
Recent customers switching from alternative suppliers to TAP Security have reported annual savings of over £1,000.00 on monitoring fees alone, without any disruption to service and cover.

So Which CCTV System is Best for You?
We have a wide range of CCTV packages to suit any home or budget. Our CCTV home starter packages are great to get you up and running, but we can also fully customise any CCTV system order to suit your personal security requirements. Contact us today for a personalised quote or to order one of our CCTV kits.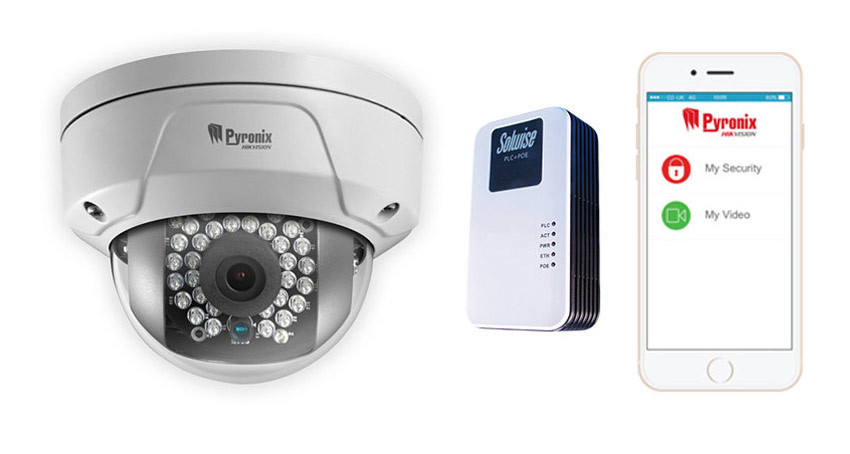 Pyronix Outdoor Dome CCTV Camera
If you are looking for a simple surveillance solution with all the features of a full CCTV system enclosed within a single camera unit then this product is for you. No matter where you are, you can watch live & recorded video from your smart device as well as control your entire Enforcer V10 security system with the same app. Notifications are sent direct to your smart phone if a virtual line is crossed for example across a drive or if a virtual box is entered for example around a vehicle or a Garage door.
Cobra TVI CCTV Starter System
The Cobra range of CCTV DVR's has now been updated to a fully hybrid solution. Now compatible with all Analogue and Analogue HD formats including HD-TVI, AHD, HD-CVI and full backward compatibility with any existing Analogue CCTV cameras. One standout feature about this range is that all Cobra DVRs can now accept IP CCTV cameras to create a fully integrated surveillance system.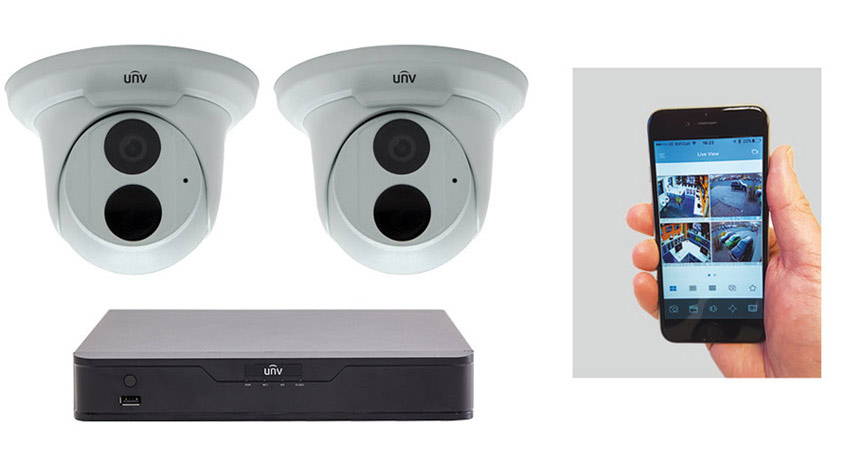 Uniview IP CCTV Starter System
When only the best will do the Uniview CCTV range provides the very latest features, excellent image quality both day & night and a huge range of products to choose from. TAP Security Systems is a registered installer of Uniview CCTV systems and as such we are best placed to assist you when making your choice. Whether you're protecting your home or a large industrial complex we can provide you with a solution both sophisticated and comprehensive in coverage whilst simple and user friendly in operation.