Access Control
Access Control enables you to control who has access to your building at any time
Locks and keys allow you to secure your building, but when keys are lost or stolen, the inconvenience and expense of changing locks and re-issuing keys can be considerable. Keys may also be copied, creating even more security risks; likewise, it is common in buildings that are secured by locks and keys for doors to be left unlocked all day. This weakness provides the possibility of opportunist theft and malicious damage.
An Access Control system provides flexible security and control over when and who is authorised to enter a site or building. The solutions we supply can cater from one door up to hundreds across multiple sites, making sure your staff, buildings, sites and assets are secure at all times. We are confident with the systems we provide that we have the appropriate solutions that will fit and suit any needs you have.
Electronic Access Control provides the most efficient and convenient way of securing your building and assets. Installing an Access Control system may mean that you never have to change a lock again. Tokens or cards are issued to allow access through the controlled doors and are easily barred from the system if they are lost, stolen or just not returned by someone who leaves your Company. Barred tokens will not allow access through the controlled doors.
Once an Access Control system is installed, all doors controlled by the system will automatically lock when the door is closed. Anyone without a PIN or access token/card is unable to enter. If necessary, doors may be set to unlock during a designated time frame.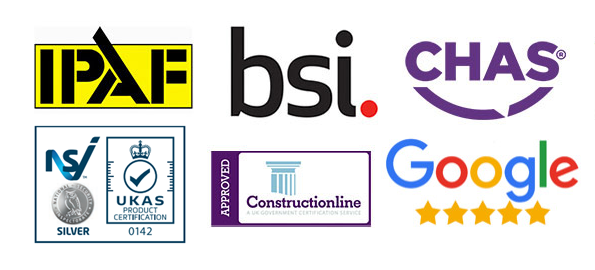 Access Control can also offer flexible control over users' access rights. For example, all staff can gain access through the main door of a building, but access to internal areas may be restricted to those who have a specific need to be there. Access may also be restricted by time, only granting access to particular users at certain times of day or night.
Connection to new and existing systems may be required such as Fire Alarm integration to release all doors in the event of fire or Intruder Alarm integration to restrict access to areas, rooms or entire building when the Intruder Alarm system is armed.
The huge range of products we have available for access control means we are able to provide solutions from 1 to 100 doors with no restriction on the scale, size or location of the premises.
View our range of Access Control solutions
Audio Only Intercom
Audio only intercoms are a simple cost-effective means of communication between the entrance and handset point. System allows speech each way with the option to release doors and open gates. Our Audio Only Intercoms are available from 1 button through to 12 button and in a number of finishes and styles. Audio Intercoms normally consist of an entrance panel, telephone and power supply. Kit can incorporate additional features such as coded access or proximity access.
Audio / Video Intercom System
Audio / Video Intercom Systems offer an excellent means of communication between the entrance and video handset point. The system allows two-way speech and a visual image by a built in colour monitor, handset has the option to open doors / gates or release locking. Our Audio / Video Intercoms are available in both mono and colour with a variety of entrance panel and videophone styles. Our Audio / Video range have many features normally only found on high end systems. Features such as timed privacy, intercommunication between phones and handsfree speech are all available on many of these kits.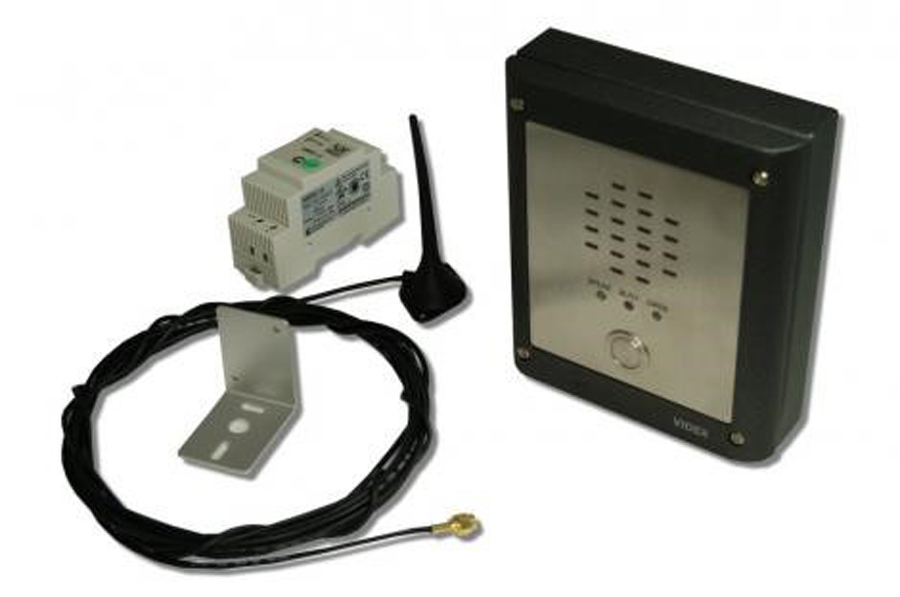 GSM Audio Intercom
GSM audio intercoms offer the option with larger premises to have the entry station directly call a landline or mobile number when the "Call Button" is pressed, allowing the intercom to be answered from any location at home or away. Operations such as gate or lock release can be actioned by simply pressing a pre-programmed button on your handset or calling the sim number or sending a SMS Text. Additional modules such as code lock can be added and call button panels up to ten are available for shared buildings or communal sites.
Digital Audio Intercom Systems
Digital Audio Intercom systems offer a perfect solution for larger properties with multiple occupancies or communal areas. Communication between the entrance and handset points allows speech each way with the option to release doors and open gates. Our Digital Audio Intercom Systems can accommodate up to 998 apartments which can be called from one entry panel with up to 998 storable access codes all in a number of finishes and styles. Digital Audio Intercoms normally consist of an entrance panel with Audio handsets throughout the building. Additional modules can be incorporated to provide features such as coded access or proximity access.
Standalone Access Control
Standalone access control is an ideal, cost effective access solution for both internal (low security) doors or external use in applications requiring high levels of security. Systems comprise of an integrated or separate reader and control unit, which are quick and easy to install. Simple token management using card packs makes administration of the system very easy.  Standalone systems are available in proximity, magstripe and keypad variants, and are ideal for smaller sites. Typical applications include small business premises, sports clubs, schools, apartments, storage units, carpark barriers and other sites requiring high security.
Key features:
Integrated or separate control unit and reader
Simple token management
Scalable; add to systems easily
Proximity, magstripe or keypads
Get a quote
Network Access Control
TAP Security Systems are specialist installers of Paxton Net 2 access control. Net2 is an advanced PC based access control solution. Net2 offers centralised administration and control of sites from one to hundreds of doors and with up to 50,000 users. Perfectly tailor access privileges to groups or individuals quickly and easily using our intuitive, user-friendly software. Event reports can be generated in a few clicks and the single-door architecture makes specifying, installing and maintaining the system easy. Advanced features such as site graphics, IP camera integration and 'Triggers and Actions' further extend the capabilities of this cutting-edge system. Typical applications include corporate premises, multi-site organisations, Government buildings, Universities, sports clubs and car parks.
Key features:
PC based system
Central control of privileges
Manage 100s of doors, 1000's of uses
Event reporting
Scalable; add to systems easily
Integrate other building systems
Proximity, magstripe or keypads
Ethernet, POE Controllers
Wireless Network Integration
Wireless Standalone or Networked Access Control
PaxLock Pro is the latest addition to our wireless access control solutions. It can be installed in standalone mode or as part of a Net2 networked system, offering sites the flexibility to upgrade to a networked solution as and when required. There are two designs available for internal and external facing doors offering more versatility than ever before.
Key Features
Standalone/Networked System
Wireless Solution in a door handle
Easily retrofit to an existing door
Certified to cover FD30 & FD60 fire doors
IK10 Impact resistance rated
External version IP55 rated
Multiformat Token Reader
Battery life in excess of 2 years – up to 55,000 operations on one set of batteries
Anti-scratch fascia
Smart & Compact